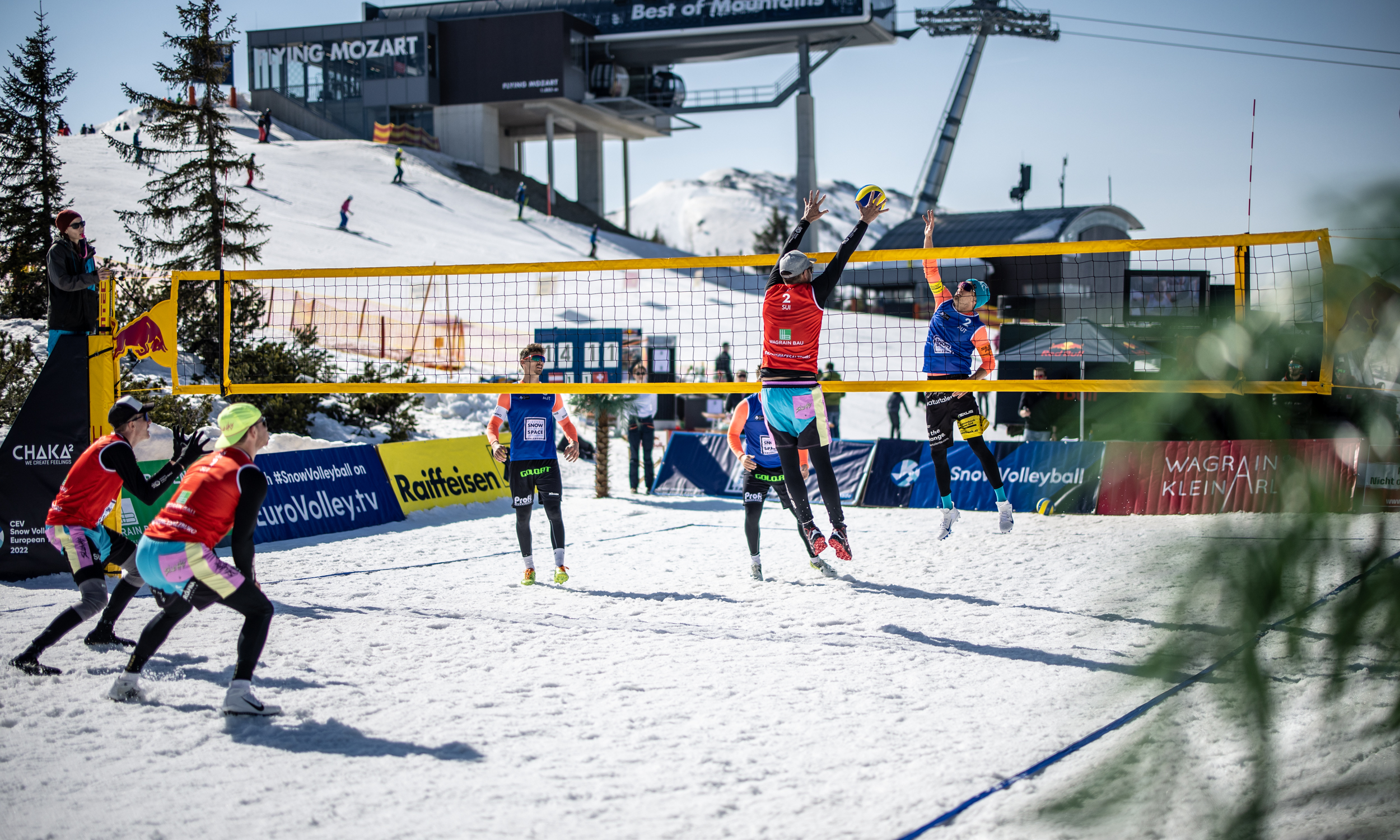 25 Mrz

CEV Snow Volleyball European Tour 2022 Wagrain

Snowvolleyball Wagrain 2022 is back!

Wagrain. The qualification day, start of the CEV Snow Volleyball European Tour 2022 could not have gone better: Spring temperatures and sunshine at the summit in Wagrain-Kleinarl, Salzburg (Austria). A total of 13 nations with 17 men's teams and 6 women's teams are again highly motivated to take part in the tournament this year.

7 men's teams already played very exciting matches in the qualifying matches on Court 1 and Court 2. The Czech Republic and Slovenia were able to enter the main round with their teams, which will take place tomorrow.

From the very start, you could feel the pure joy for the return to the court. Other teams as well as friends and family but also some spectators were cheering with the athletes.

Tomorrow, on Saturday from 9:20 am, we expect strong and emotional matches on all three courts. The finals on Sunday can be watched either live on YouTube or on ORF Sport Plus. So come along or tune in and join in the excitement!