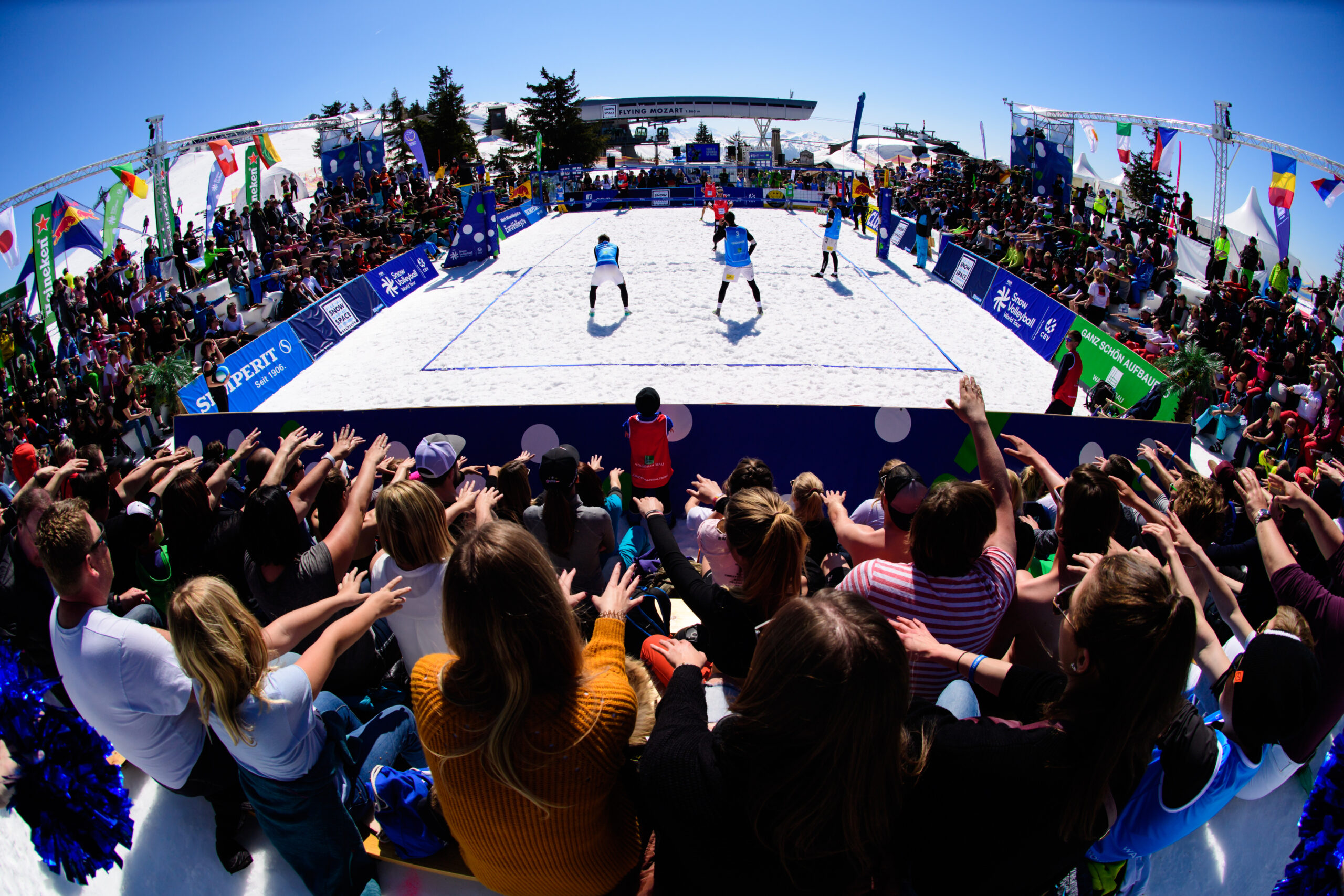 11 Feb

European Tour returns to 'Snow Volleyball cradle'
The real and undisputed 'cradle of Snow Volleyball', the Austrian ski resort of Wagrain-Kleinarl and Flachau, will be playing host to a CEV Snow Volleyball European Tour stop in late March!
Last year, the local organisers in Wagrain delivered back-to-back such events in a winter season heavily disrupted by the coronavirus pandemic, thus providing a much-needed – and eventually only opportunity for players to compete internationally and for the youngest and coolest version of the Volleyball game to steal the spotlight!
This year's double gender European Tour stop will run from March 24th to 26th at the truly iconic location where Snow Volleyball was born more than a decade ago. It will for sure re-ignite the fire for many athletes, who still must have vivid memories of competing in Wagrain at the historic, first Snow Volleyball European Championships held in 2018.
Wagrain has proven a catalyst of the Snow Volleyball community like no other place. With this in mind, the CEV, the Austrian Volleyball Federation and promoters Chaka2 are confident that teams from across Europe will be wishing to seize the opportunity to test their skills at the 'place to be' for any aspiring or even more established Snow Volleyball player.
The event in Wagrain will be the fourth in this year's European Tour, following previous stops in Turkey and Ukraine, as the CEV continues to work intensively with all stakeholders to grow the game. Since its introduction back in 2016, Snow Volleyball has drawn much attention from players, fans and media alike – and despite the constraints brought about by the global health crisis, it continues to grow at a very impressive pace, as shown by a double-digit number of National Federations hosting a national championship or national tour this winter.
Stay tuned for further news to come soon and prepare yourself to follow Snow Volleyball at its finest with the addition of the unique backdrop provided by the Austrian Alps!
Programm:
Friday 24th: Qualification Day & Raiffeisen Kids Day
Saturday 25th: Competition Day & Players Party @ Kuhstall
Sunday 26th: Competition Day, Finals & Ceremony
For registration please check "CEV Snow Volleyball European Tour 2023" on https://inside.cev.eu/documents/snow-volleyball-documents/