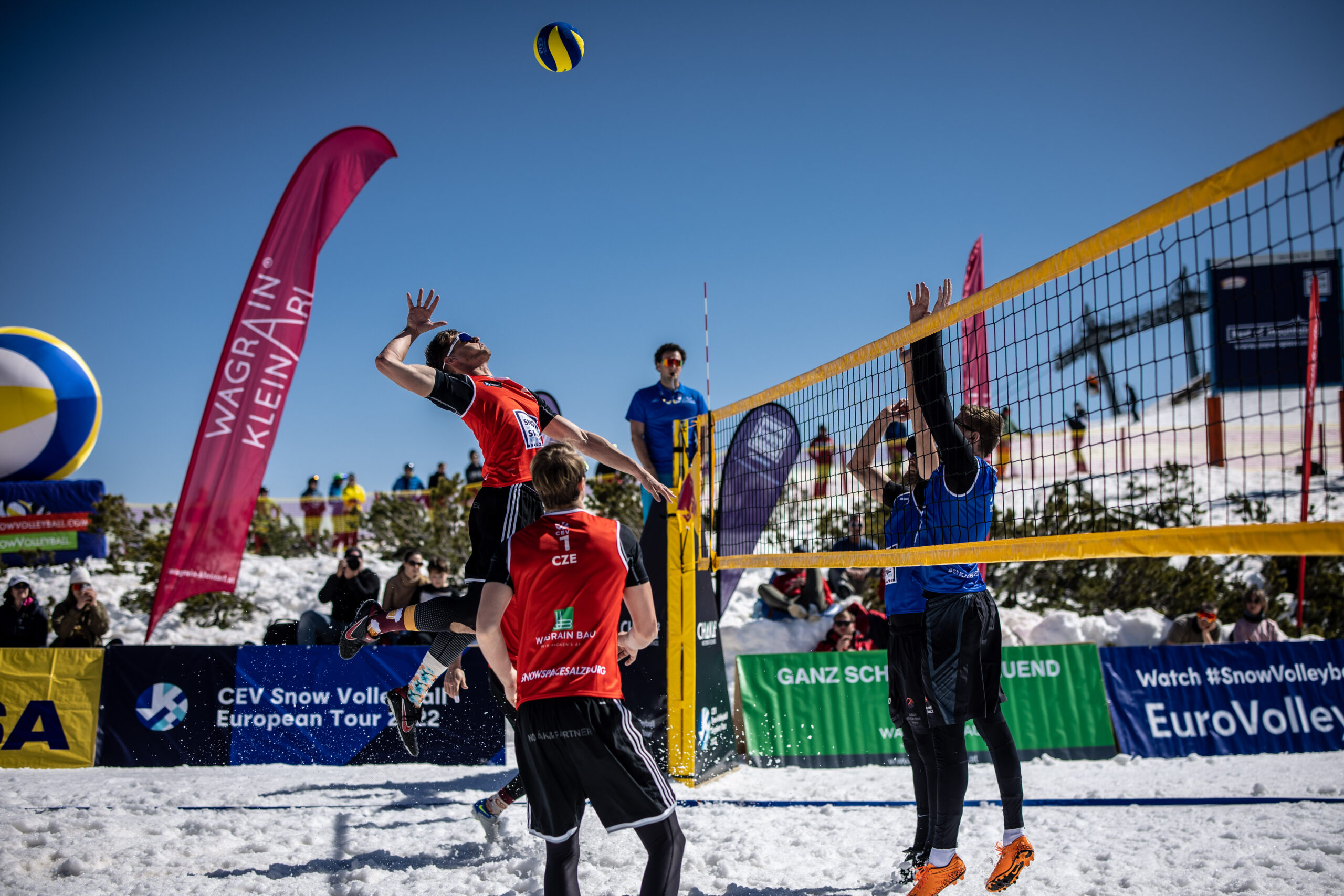 23 Feb

The countdown is on: 4 weeks until the CEV Snow Volleyball European Tour stop in Wagrain-Kleinarl

In just four weeks, the ski resort of Wagrain-Kleinarl and Flachau will once again be transformed into a Snow Volleyball destination. From March 24 to 26 the CEV Snow Volleyball European Tour stop will once again take place at the top station of the Flying Mozart. 

This year's Double Gender European Tour stop will take place March 24-26 at the truly iconic location where snow volleyball was born more than a decade ago. It is sure to rekindle the fire for many athletes who still have vivid memories of the historic first European Snow Volleyball Championships in Wagrain in 2018.

This year, spectators can expect an exciting program over three days:

Friday, March 24 – qualifying matches for entry into the main competition.

Saturday, March 25 – Main competition & Players Party @ Kuhstall

Sunday, March 26 – Maincompetition, final and award ceremony

During the exciting tournaments, a DJ will provide a good atmosphere on the Snow Volleyball grounds. Catering will also be provided at the center court. And no to forget: the unique backdrop provided by the Austrian Alps!

In order to pass on the joy of Snow Volleyball to the youngsters, the Raiffeisen Bank Kids Day will take place on March 23. A program of warm-up, upper & lower passing, and a mini tournament on the Snow Volleyball courts of the professional athletes awaits about 140 students aged 6 to 14.

Prepare to experience Snow Volleyball at its finest – see you in four weeks at the CEV Snow Volleyball European Tour in Wagrain-Kleinarl!